Industrial Construction Services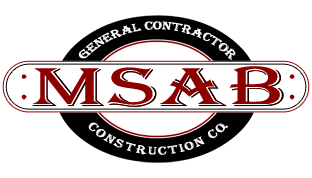 Central Georgia's Best Industrial Construction Company
Many important factors need to go into a successful industrial build. Here are a few of the reasons partnering with MSAB LLC. is in your best interest:
Synergistic Approach: Our team works with all essential parties involved in planning your industrial build.
Client Focused: No matter what stage of the project, our number one goal is to ensure your complete satisfaction. We always aim to deliver on time and within budget. Construction Planning. A poorly planned project will indeed be poorly built as well. The MSAB Construction Co. team takes you from point A to B with their seasoned project management team, local knowledge, and software.
Safety First: With a large-scale and dynamic site such as an industrial construction project, it's critical that the company you entrust your future to has your best interest in mind. MSAB checks all the boxes to ensure a secure site for your employees and ours.
Results Driven: At the end of the day, we are only happy when you are. You can feel good knowing our project goals are the same as yours.